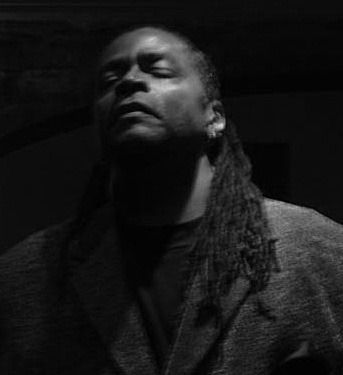 Born in Louisville, KY (but now residing in Baltimore, MD), Vic [Frierson] is 6 feet, 8 inches, 290 pounds of smoo-o-th!

In a career that has spanned more than five decades, Vic has amassed an impressive résumé. In addition to having regularly appeared at the finest hotels, supper clubs, and entertainment centers from New York to Florida, and throughout the Southern U.S., Vic has performed with several legends of jazz, blues and R & B – including Irma Thomas, Dorothy Donegan and the late, great Dizzy Gillespie.

Vic's debut CD is appropriately entitled, Th'owback. This hit-filled collection features 9 songs written and composed by Vic, as well as, uniquely original renditions of the venerable classic, Get Here (ft. a prelude of Stevie Wonder's Superwoman) and the timeless gospel standard, His Eye Is On The Sparrow. On Th'owback, Vic's versatile lead and background vocal performances provide a refreshing reminder of the finest, smoothest, most soulful male vocalists of our time – yet, he does so in a style that is distinctly his own!

In addition to providing a forum in which to display his own vocal and songwriting prowess, Vic's Th'owback collection presents two dynamic female vocalists; Mycah Chevalier & Ika. Mycah's turn on the album's bonus track - a duet version of the love song, Who Are They To Say - helps make the tune a beautiful instant classic. Newcomer Ika perfectly provides the haunting, recurring chant that is the thread throughout, (Love Always) Breaks Your Heart. Then, she does no less than to bring the song to life with her lyrical, almost spiritual ad libs throughout the piece's latter verses and postlude.

Finally, - but far from least - Th'owback is a testament to the true artfulness of the late Dawoud Said, the project's producer. Along with Vic's, Dawoud's vision is the creative force that helped make Th'owback an artistic triumph.